COURSES
CE 20150 - Statics (Fall 2013, Fall 2014)
Introduction to systems of forces and couples; vector mechanics. Equilibrium of rigid bodies. Internal forces and moments, trusses and beams, distributed loads and properties of areas. Friction and virtual work.
CE 40285/60285 - Bridge Engineering (Fall 2012, Spring 2014, Spring 2015)
Overview of bridge engineering, focusing on behavior, analysis, and design. Course will highlight standard forms for highway and long-span bridges, including girder, truss, arch, suspension, and cable-stay bridges. Fundamental techniques for analysis and design will be emphasized (e.g. influence lines, graphic statics) and current design code will be introduced.
CE 40280 - Structural Steel Design (Spring 2012)
Design of structural steel members/systems using basic fundamentals of mechanics, principles of steel behavior at element and system level. Course integrates current codes/standards and commercial software into semester-long project, providing for direct application of concepts to the design of a mid-rise structural steel residential/commercial building.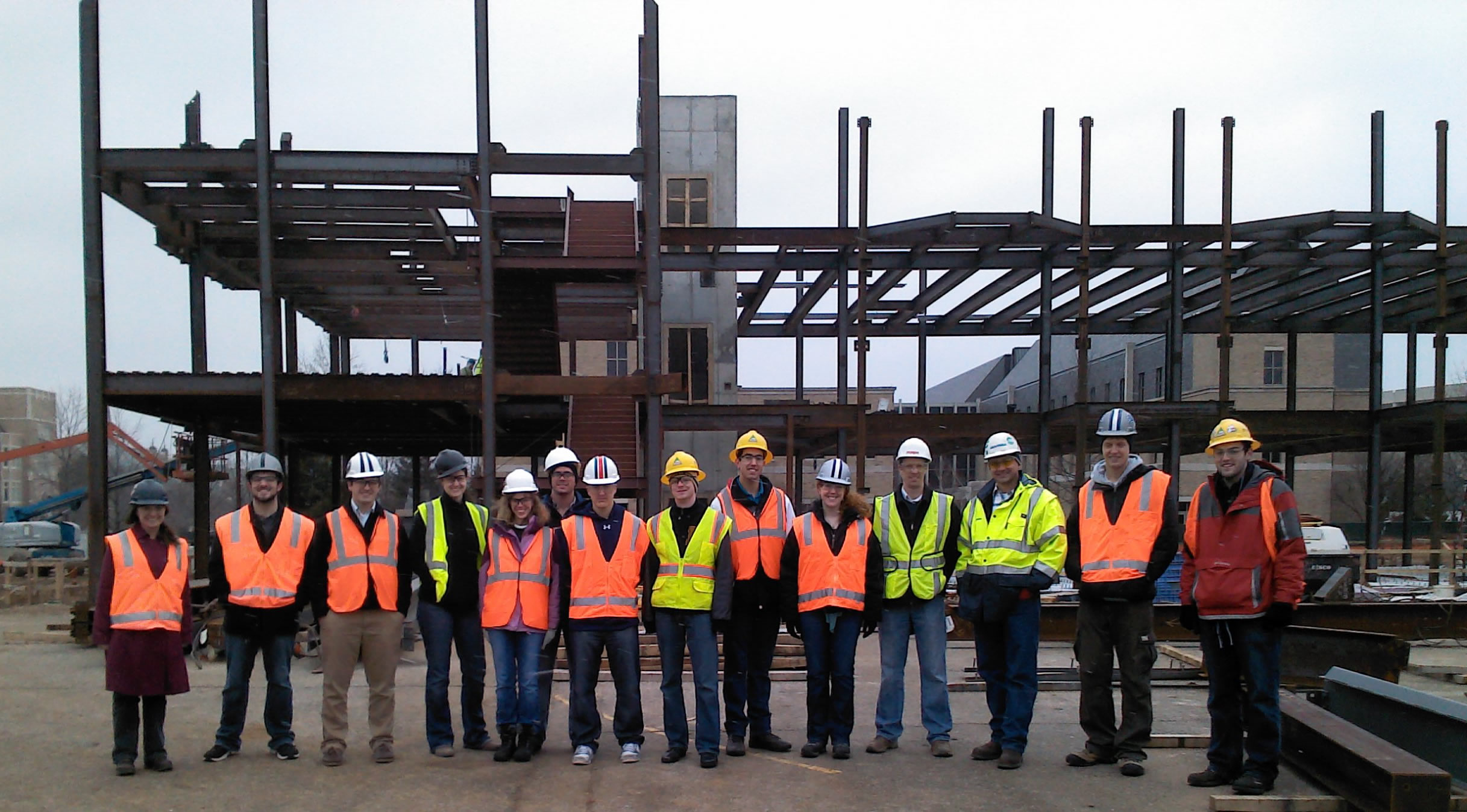 Structural Steel Design Field Trip to the Stayer Center (Spring 2012)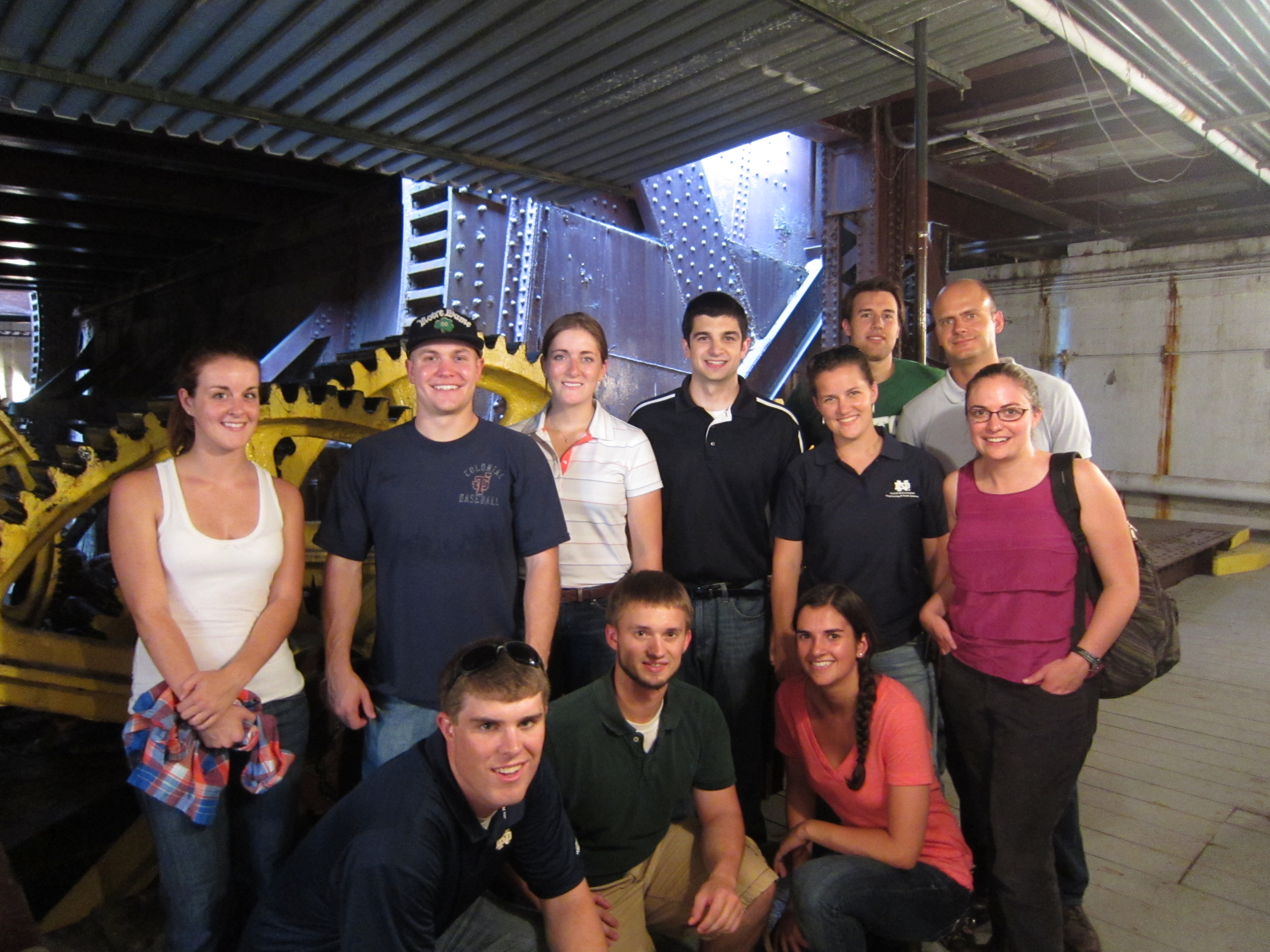 Bridge Engineering Field Trip to the Wells Street Bascule Bridge (Fall 2013)