GRADUATE STUDENTS
Lara Alegria Mira (PhD, expected 2014)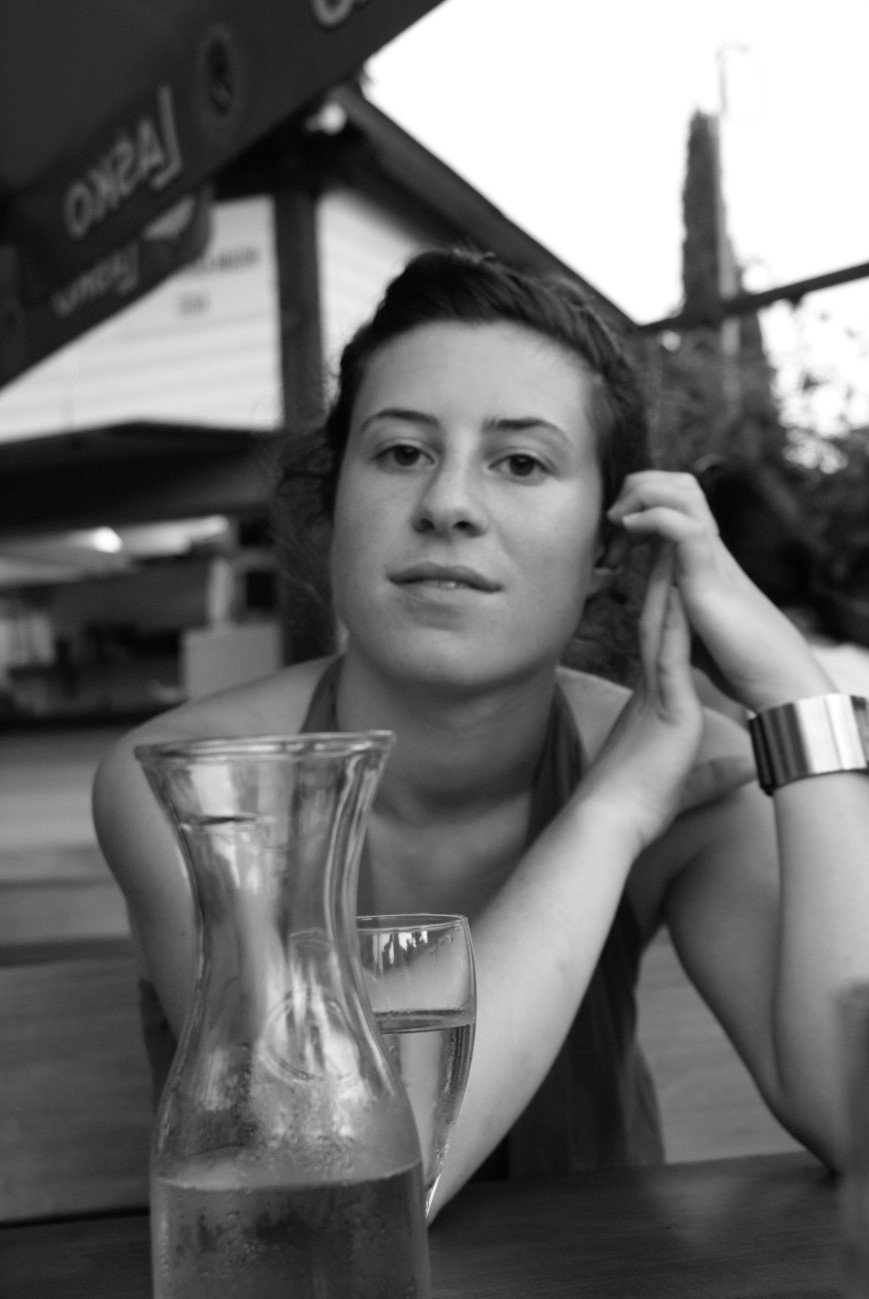 My name is Lara Alegria Mira and I graduated in 2010 at the Vrije Universiteit Brussel (VUB) in Belgium as a structural engineer.  As a member of the TRANSFORM research group at the architectural engineering department of the VUB, I am pursuing a PhD. The focus of my research lies on deployable scissor structures for temporary and mobile shelters.
I was lucky to meet Dr. Thrall during the Structural Morphology Seminar, performed under the direction of the International Association for Shell and Spatial Structures (IASS) in September 2011. Since then, our common research interest in transformable and deployable structures has led to interesting and fruitful collaborations, conference and journal publications. Due to a travel grant I had the opportunity to travel to the University of Notre Dame, where I stayed for 5 weeks (June 2013) and worked under the guidance of Dr. Thrall on the subject of structural optimization of scissor structures. It was a great experience!
What I was already encountering off the record, we made official by assigning Dr. Thrall as my co-supervisor of my PhD research. I plan to successfully finish by the end of 2014, just a couple of months to go!
Casey Casias (PhD, expected 2018)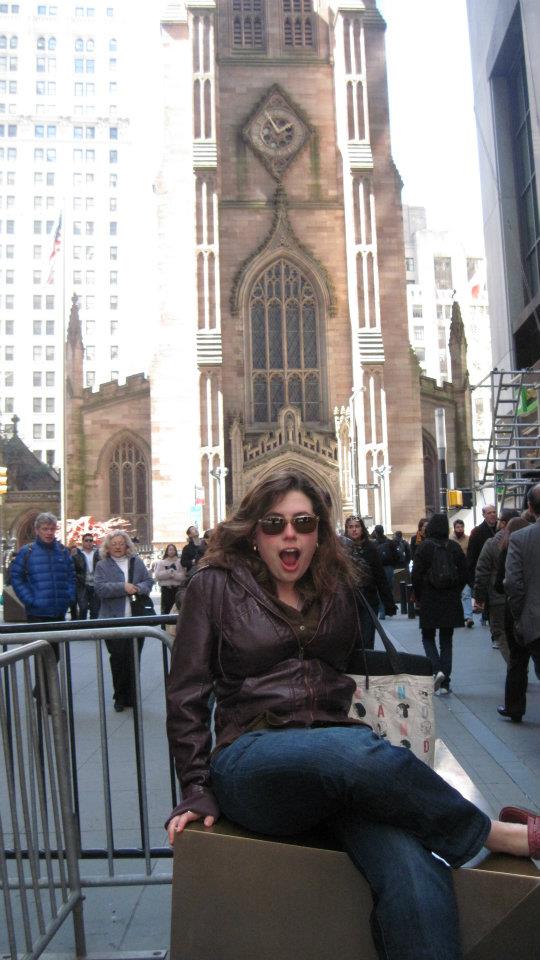 My name is Casey Casias, and I am a graduate student at the University of Notre Dame, pursuing a PhD in structural engineering. I originally hail from the lovely city of Santa Fe, New Mexico, but spent my last four years studying at the University of Colorado at Boulder. My primary interests within structural engineering pertain to biomimatic design and building seismic response. External to structural engineering, I fill my time by cooking, reading, hiking, riding bikes, and occasionally finding and climbing large rocks. I do genuinely love science, and hope that, with the help of the wonderful people at Notre Dame, I can translate that love into something that does good.
Evan Gerbo (PhD, expected 2018)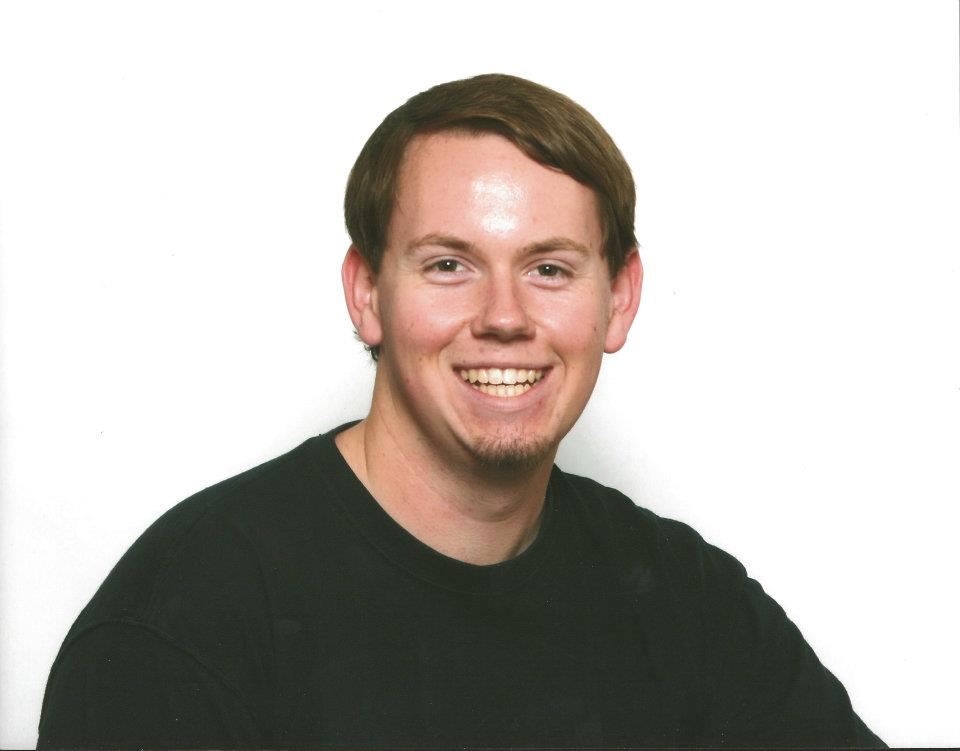 My name is Evan Gerbo and I am a graduate student at the University of Notre Dame. I am currently pursuing a PhD in Civil Engineering with a specialization in Structures. My research at Notre Dame will focus on deployable bridges for use in disaster relief efforts. I spent the last 5 years earning my Bachelor's and Master's degrees in Architectural Engineering at California Polytechnic, San Luis Obispo. Cal Poly's "Learn by Doing" motto strengthened my desire to physically construct my designs myself, ensuring functionality and quality. My interests within structural engineering involve seismic design and analysis, funicular cable and shell structures, and optimization using genetic algorithms.
From the time I was little I have loved to learn how the world works, and primarily focused on structural and mechanical systems such as cars and motorcycles. I am originally from Placerville, a small rural town in Northern California. I was lucky to have access to a shop full of tools, plenty of space and raw materials allowed me to learn construction and mechanical skills from an early age. I spend my free time tinkering with cars, motorcycles and occasionally computers. I am looking forward to combining my passions for structural and mechanical engineering at Notre Dame in the coming years.
Alexis Tugilimana (PhD, expected 2018)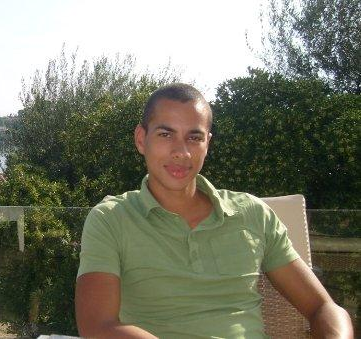 I am Alexis Tugilimana and I am a graduate student from the Universite Libre de Bruxelles since 2014, in which I am actually pursuing a PhD co supervised by Dr. Thrall. My researches focus on the topology optimization of lightweight modular structures under uncertainties.
I grew up in Ath, a small Belgian town situated in the south west of Bruxelles. After my secondary studies, I started studying industrial engineering at the Institut Superieur Industriel in Mons, specialized on buildings and civil engineering. This multidisciplinary formation generated a large interest on the practical dimension related to the civil engineering, i.e. the different techniques of conception and the management of the organization for a practical project. I developed in parallel a large interest in Physics and Mathematics, through my passions related to astronomy, cosmology and astrophysics, which aroused my curiosity to physically understand, as much as possible, the phenomena occurring all around me. This curiosity pushes me to undertake a second master of sciences in civil engineering at the Universite Libre de Bruxelles. The latter, being more theoretical, allowed me to discover new fields of interest in civil engineering such as the numerical analysis, the finite element analysis and the structural optimization.
POSTDOCTORAL RESEARCH ASSOCIATES
Zach Ballard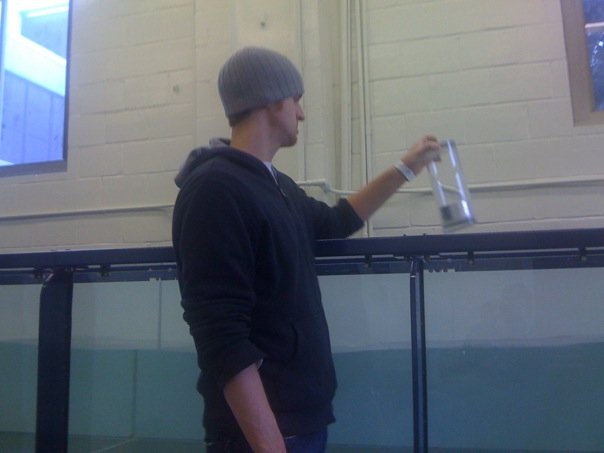 My name is Zach Ballard and I recently earned my PhD in Mechanical Engineering at Duke University. While at Duke, my research focused on the nonlinear dynamics of energy harvesting systems in ambient vibratory
environments. This included wind and wave-loaded systems like ocean
buoys, as well as the potential for harvesting energy from human motion.

I grew up in Rockwall, a small Texas town just east of Dallas. During my
senior year of high school, I only applied to one university, and that
was The University of Texas at Austin. While in Austin, I studied
mechanical engineering and originally had an interest in fluid dynamics.
After I was invited to interview at Duke for graduate school, however,
my interest changed to complex dynamical systems. This was due to both
the amazing work happening in the field and at the university and how
well I got along with Dr. Brian Mann and his lab group.

When looking for postdoctoral positions, I was immediately interested in
the deployable structures project with Dr. Thrall at Notre Dame. I am
looking forward to doing more experimental work, as well as potentially
bringing my mechanical engineering background into a primarily civil
engineering project.

UNDERGRADUATE STUDENTS
Angelene Dascanio (BSCE, expected 2015)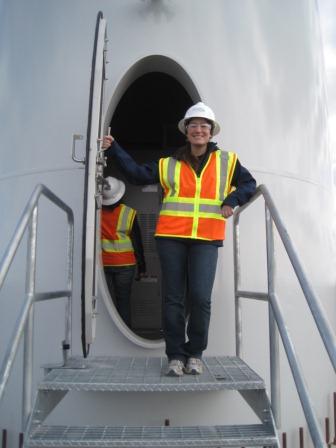 My name is Angelene Dascanio and I am an undergraduate Civil Engineering major at the University of Notre Dame. My home is on the beautifully consistent 75 degree coast of southern California. I grew up as a very hands-on person, building and designing furniture, contraptions, and structures in my garage under the guidance of my father. My mind is inclined toward inventing. I enjoy scrutinizing a product's design, analyzing how it works, and attempting to improve it. One of the best gifts I received in preparation for college was a tool kit full of fun gadgets. While I have a lot to understand about the profession of a civil engineer, I can say that buildings, bridges, dams, and large manmade structures have always fascinated me. Also, I am very interested in the environment and biological structures. I believe there is an abundance of knowledge within the complexities of nature that can teach humans a great deal about the possibilities of creating. I hope that as my profession as a civil engineer unfolds, I can ultimately serve society in a giving and useful way. God has blessed me with the opportunity to study at Notre Dame, where I can cultivate my talents to progressively impact the world. With the anticipation of working in the field, I want to create, design, and master the next generation of structures.
Madalyn (Maddy) Sowar (BSCE, expected 2016)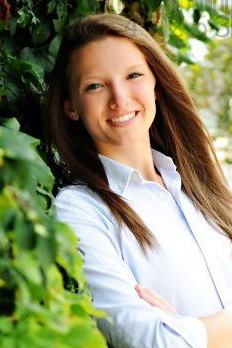 My name is Maddy Sowar, and I am a junior at the University of Notre Dame studying civil engineering. I grew up in Dayton, Ohio with an older brother and sister. In middle school, I was very interested in civil engineering and wanted to build bridges. However, it wasn't until the end of freshman year of college that I decided to major in it. Since then, my fascination has grown in kinetic and deployable structures. I am also interested in landscape architecture and how buildings function for their environment. In my free time, I enjoy painting, drawing, cooking, and spending time outdoors. Attending Notre Dame has been the best decision I have ever made. It has taught me a lot about civil engineering, provided amazing and unique opportunities, and has allowed me to grow as a person. I am excited to continue my education and research, and believe that I will one day make a lasting impact on the world through my work as a civil engineer. 
ALUMNI
Graduate Students:
Chad Quaglia (MSCE 2014)
Job Placement: HNTB Corporation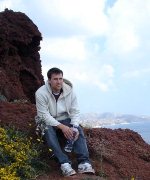 My name is Chad Quaglia, and I have graduated from the University of Notre Dame with my masters degree in structural engineering. My research at Notre Dame focused on movable/deployable shelters for military and disaster relief applications. I come from a family of four, and I was born and raised in East Bridgewater, Massachusetts which is about a half hour south of Boston. I am a graduate of the University of Massachusetts Amherst where I earned a Bachelor of Science in Civil and Environmental Engineering. I have known for a very long time that I have a passion for math and science as well as an aptitude for being creative, curious, analytical, and detail oriented. Since I was a very young child I have enjoyed building Legos and K'nex by following designs as well as creating my own work. I am fascinated by the useful inventions that have been created by simply using scientific principles and the materials and forces which are found in everyday nature. During my time at Notre Dame, I was able to help invent a novel deployable shelter using well known engineering principles which led to a very fulfilling masters experience. In the next chapter of my life, I will be starting my professional career designing complex bridges in NYC for the HNTB Corporation, for which I am extremely excited! I am very thankful for my experience at Notre Dame and my advisor, Dr. Thrall, in particular for the guidance given me in becoming a well rounded and well prepared structural engineer.
Brittani Russell (MSCE 2013)
Job Placement: Building Tomorrow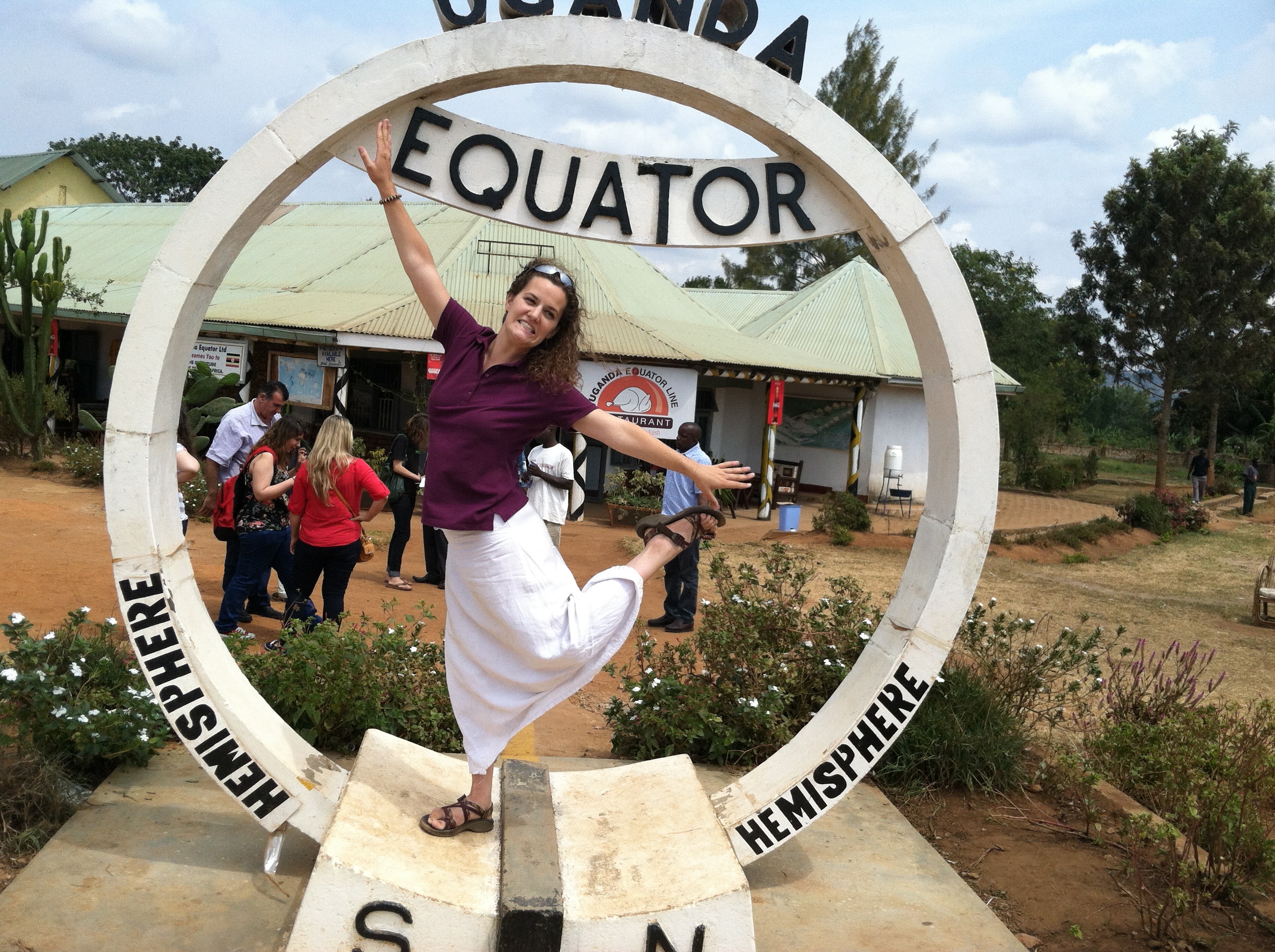 After six glorious years at the University of Notre Dame I have joined the ranks of Double Domers with both my undergraduate and masters degrees in structural engineering. Having had the opportunity while at ND to travel to several developing countries I can truly appreciate the difference that civil engineering can have on the everyday lives of so many people throughout the world. As a result I have attempted to focus my knowledge of engineering towards this goal, both during my academic career and afterwards. As an undergraduate I served on a team of seven civil engineering students who designed, fund-raised, and traveled to Nicaragua to construct a 125 meter footbridge for a community in need. My masters research with Dr. Thrall focused on developing deployable bridges for disaster relief and military applications. And now, after surviving six South Bend winters (which I actually did enjoy!) I find myself in the warmer climate of Uganda. I am working with Building Tomorrow as their Engineer in Residence to help construct primary schools around the country for children who have never had access to formalized education in their lives.
Undergraduate Students:
Spencer Ness (BSCE 2014)
Job Placement: Troyer Group (Mishawaka, IN)
John (Jack) Reilly (BSCE 2014)
Graduate School Placement: Princeton University
Mark Solorio (BSCE 2013)
Graduate School Placement: Stanford University
Postdoctoral Research Associates:
Francisco Martinez-Martin (2012-2013)
Job Placement: Mecanotubo Construction (Spain)