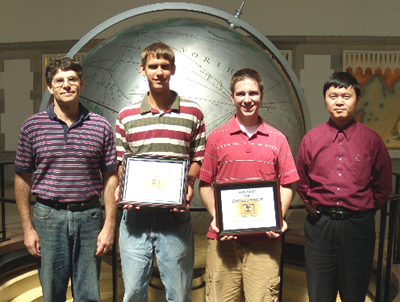 Andrew Manion and Thomas Rehagen are the 2008/2009 Robert P. Balles University
of Notre Dame Mathematics Scholars.
Andrew is the Honors Program Mathematics Scholar and Thomas is the Distinguished Mathematics Scholar.
ROBERT P. BALLES
ANNUAL PRIZE IN MATHEMATICS
University of Notre Dame, Notre Dame, IN
Robert P. Balles is a retired California Community College mathematics professor, retired businessman, and private investor. His mission is to recognize and reward the most outstanding mathematics majors entering their senior year at the University of Notre Dame.