Notre Dame Legends and Lore / by Dorothy V. Corson
---
WARBIRD INFORMATION EXCHANGE
---

The Tulsamerican- B-24J-DT-10 FOUND!!! Moderators: TimAPNY, dj51d, Ryan Keough, Ztex, Scott WRG Editor
Author Message
tulsaboy

Post subject: The Tulsamerican- B-24J-DT-10 FOUND!!!
Posted: Mon Jun 07, 2010 11:19 am
Air Marshall - 1st Class Joined: Sat Jun 03, 2006 10:08 pm Posts: 730 Location: Tulsa, OK

Hello all!


I wanted to spread the news here on WIX that another B-24 can be added to the list of 'known' extant airframes. Last week, a dive team in Croatia led by Zeljko Bocek and including Gabriel Hrovat, Daniel Frka and Marino Brzac, did a second dive on an aircraft wreck they located last winter in an attempt to positively identify the aircraft. For the last several years, working with information provided by Gerry Landry and myself, and in cooperation with local fisherman, this team has been making dives in the Adriatic off of the coast of Croatia near the islands of Vis and Hvar in an attempt to locate the Tulsamerican. The dive last week was successful, and Mr. Bocek was able to find and remove the data plate from the throttle control quadrant. After wiping it clean of debris, he was able to read the serial number 42-51430- the correct number for the Tulsamerican! No other Tulsa-built B-24s survive, and so this wreck contains the only known surviving major components from a Tulsa-built Liberator.

This B-24J was the last B-24 produced in Tulsa by Douglas Aircraft, coming off of the line on July 31, 1944. It made a crash landing in the Adriatic on December 17, 1944 on its way home from a mission to Odertal. Three crew members died, and 7 survived. The 7 survivors were picked up by Croatian fishermen and taken back to shore, where they were cared for and evacuated back to their base in Italy. While the wreck is fascinating from a historical standpoint, it is important to know and remember that it is the final resting place for three of America's heroes- pilot Lt. Eugene Ford, navigator Lt. Russell Landry, and engineer Sgt. Charles Priest.

The dives were supervised and approved by the Croatian Ministry of Culture, and were staffed by ministry representative Igor Miholj. It is very important to point out the necessary cooperation of the local divers and the responsible state institutions for the protection of the Croatian underwater cultural heritage, the Ministry of Culture and the Croatian Conservation Institute. This wreck is in the process of gaining heritage status to ensure it is not devastated due to its shallow depth and accessibility to most divers. No decisions have been made yet about the recovery of any part of the wreck beyond the data plate for its positive identification.

A lot of folks have a piece of this story, and should be thanked. Gerry Landry, Jerry Whitting, John Bybee and I have all got substantial years invested in this research. Other folks like Kim Jones at the Tulsa Air and Space Museum have helped/tolerated our process. The families of Gene Ford, John Toney, Russell Landry and others have shared photos, letters and other archives. Val Miller, the sole remaining survivor of that final mission, has shared his story with us and allowed us to film it. Vernon Miller and Stu Lefkowitz, who were on the crew that ferried the aircraft to Italy, have also shared with us their stories.

I wanted to share the news with you, as some of you have seen my previous posts outlining the history of this aircraft. It is also my avatar- and something that I have researched and written about for many years. To see the long hunt finally pay off with success is exciting beyond my wildest dreams- and something that this community can most likely appreciate.

Attached below are photos of the wreck and the data plate. The credit for the photos should go to the dive team and Daniel Frka, both for the photos themselves and for their work in finding and identifying the aircraft. Simply amazing.

kevin

---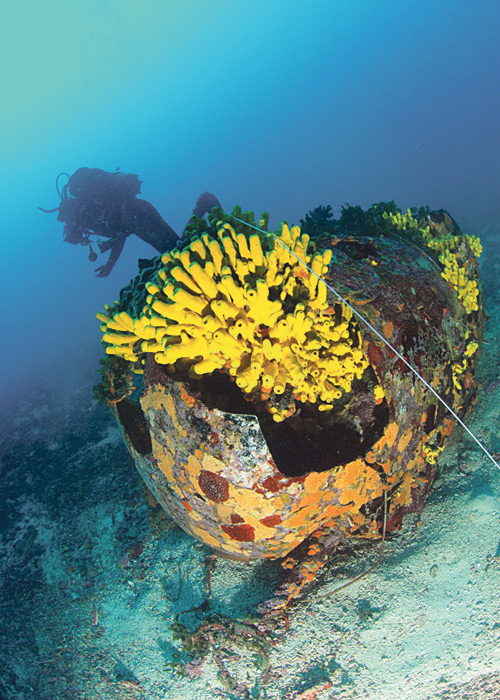 Tail Turret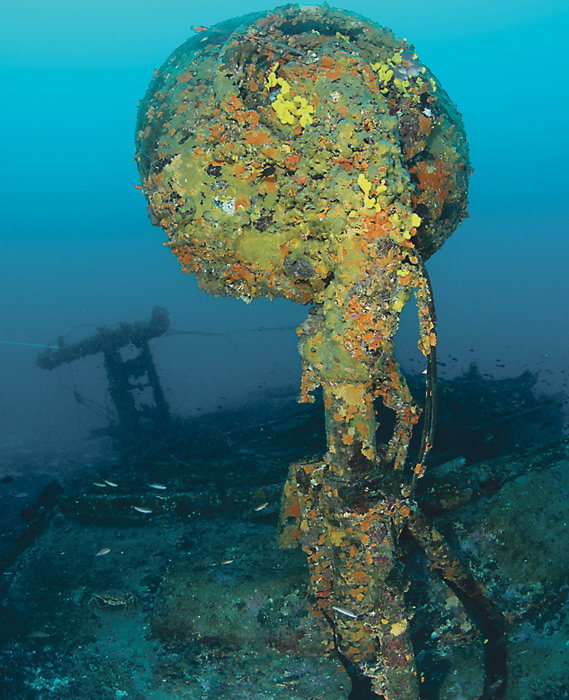 Left Main Gear, Wing is Upside Down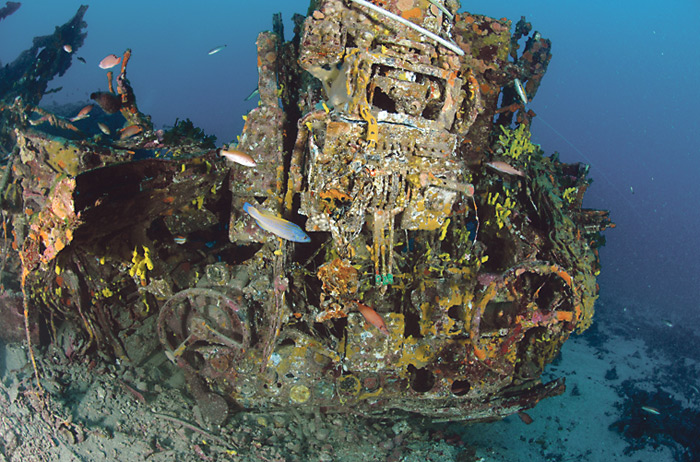 Cockpit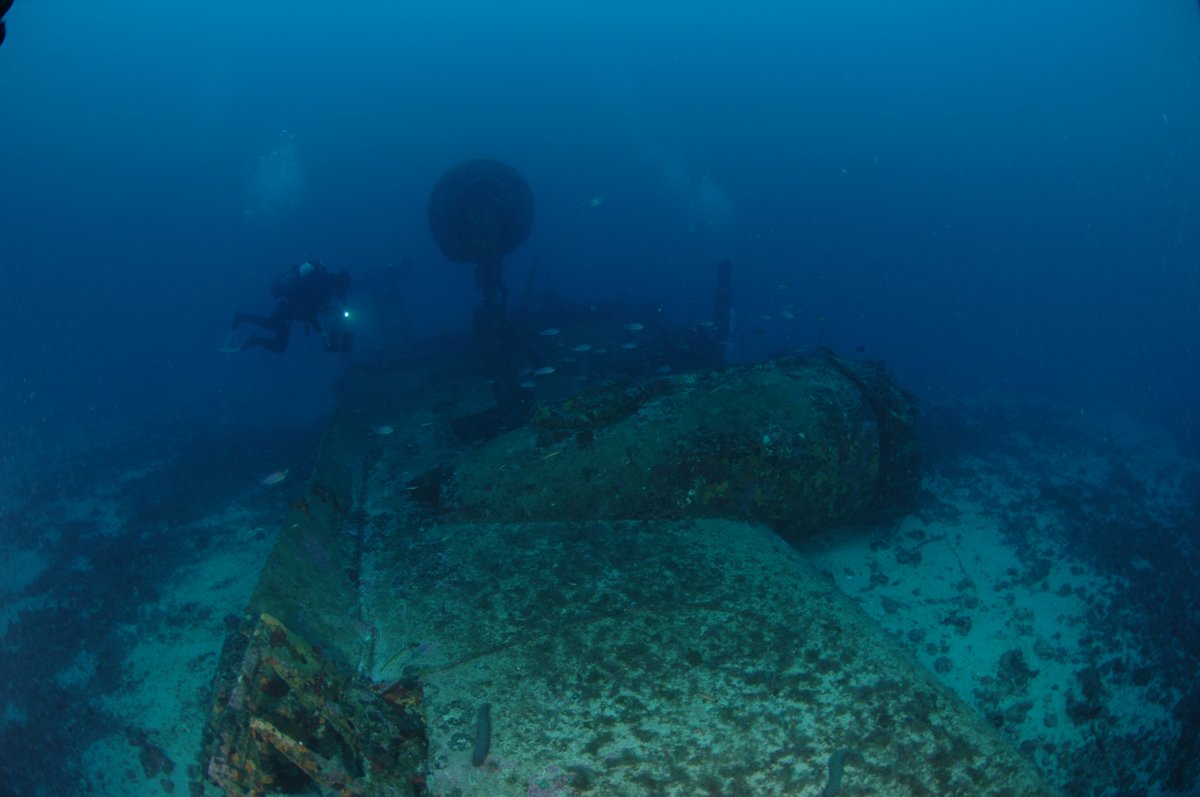 Wing, Fowler Flaps Are Down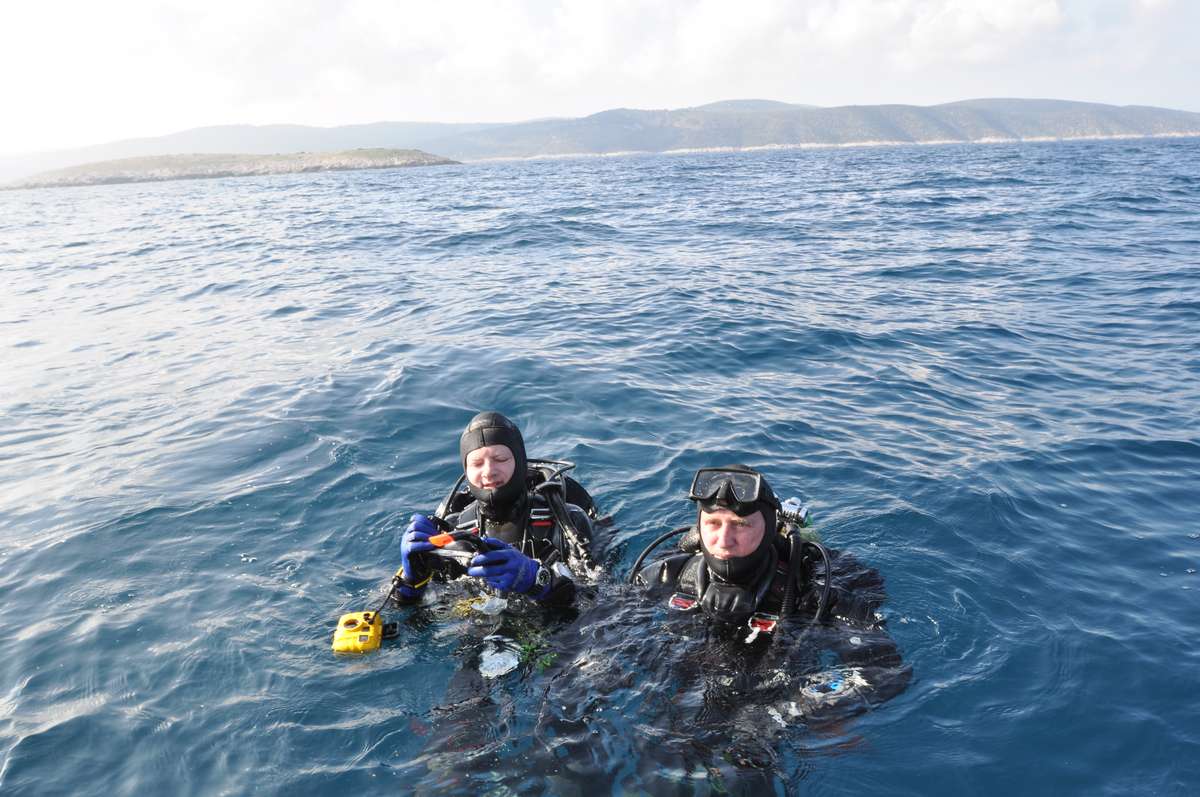 Divers, Zeljko Bocek and Danijel Frka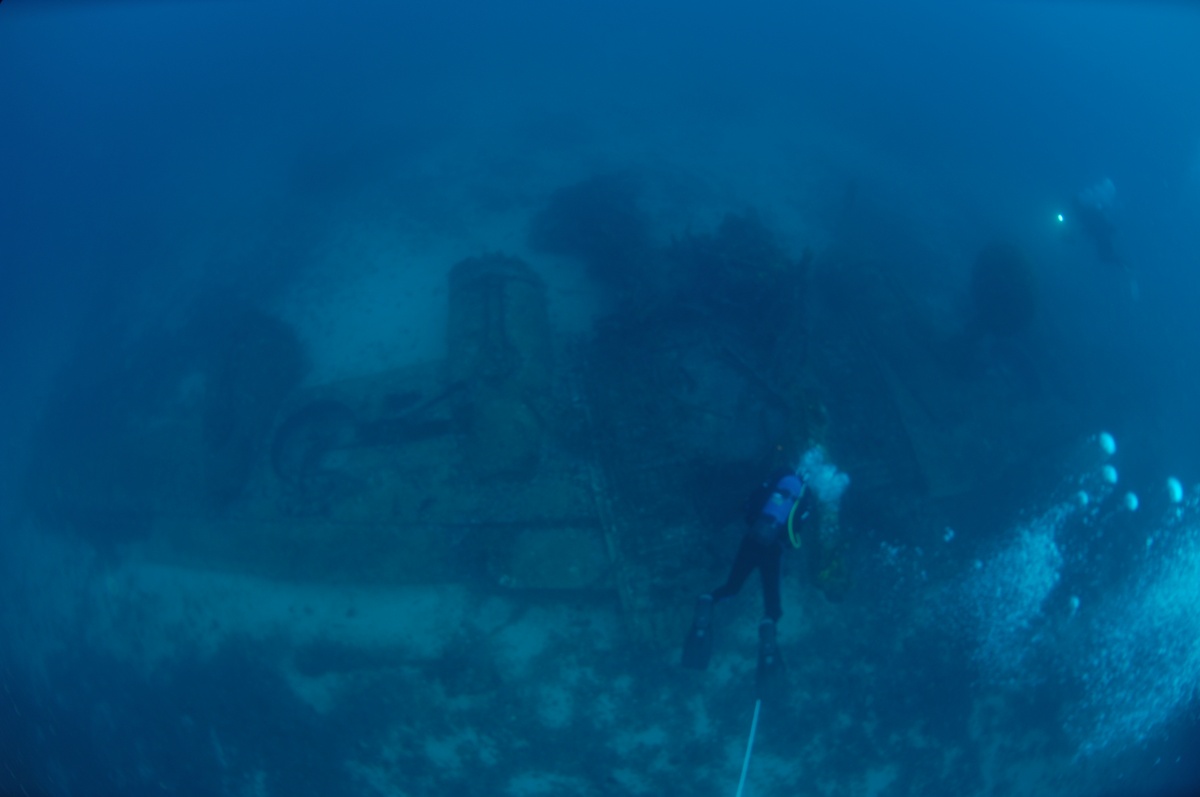 No. 3 and No. 4 Engines



No. 2 Engine—blades not feathered, probably last engine running.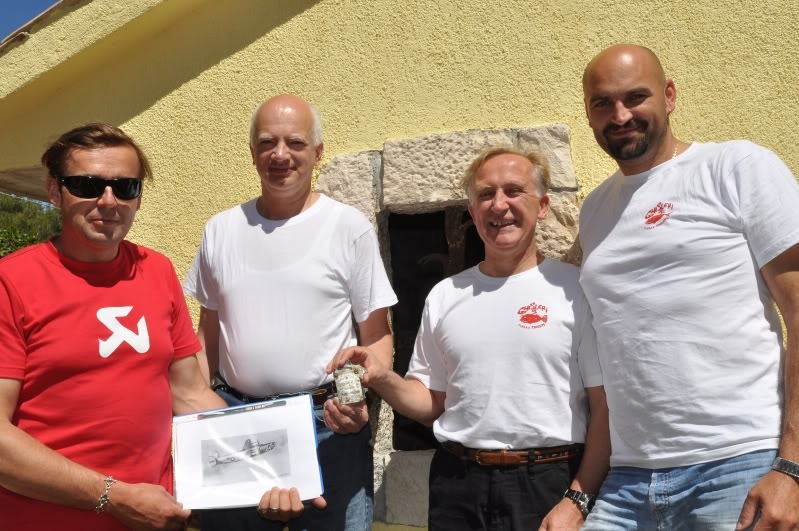 Divers: Gabriel Hrovat, Zeljko Bocek, Danijel Frka, Marino Brzac
Displaying Data Plate

And me with Val Miller, the last living survivor of the Tulsamerican's final mission.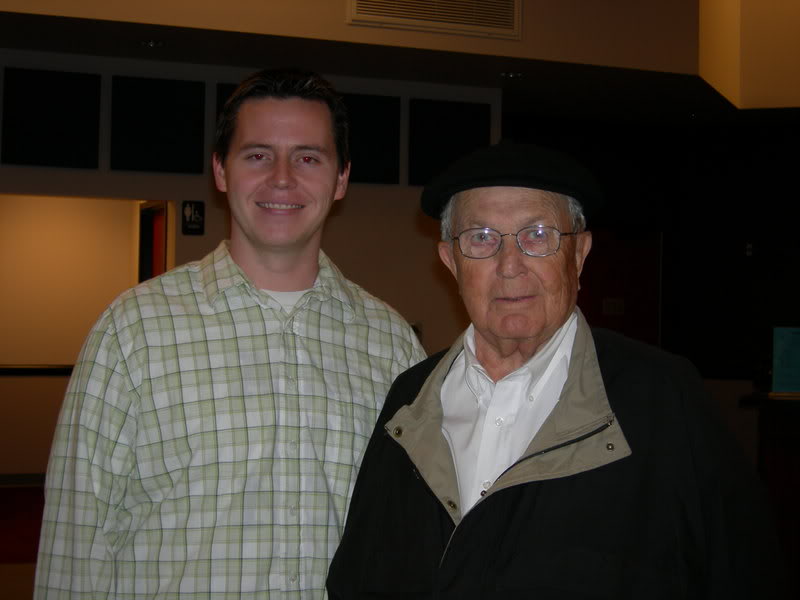 Europe 1944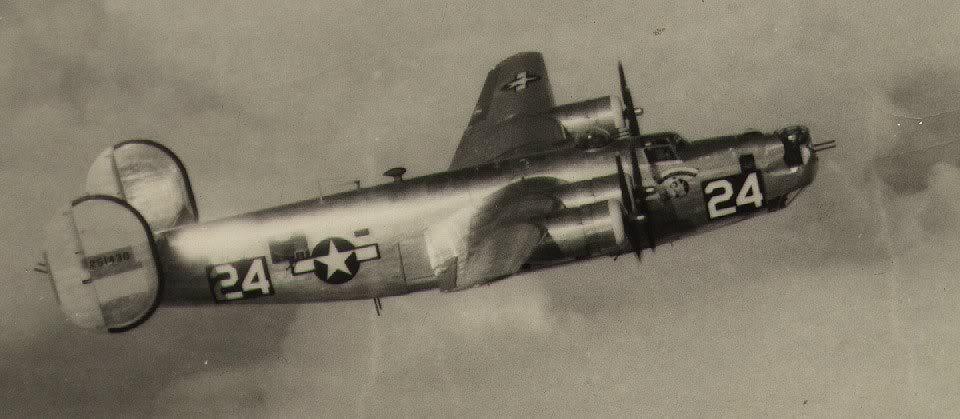 The Tulsamerican over Europe, 1944.
---
Perhaps their discovery will bring hope to all those who have been searching for clues to the whereabouts of other missing aircraft, most especially Amelia Earhart who was also lost at sea.
---
<< back