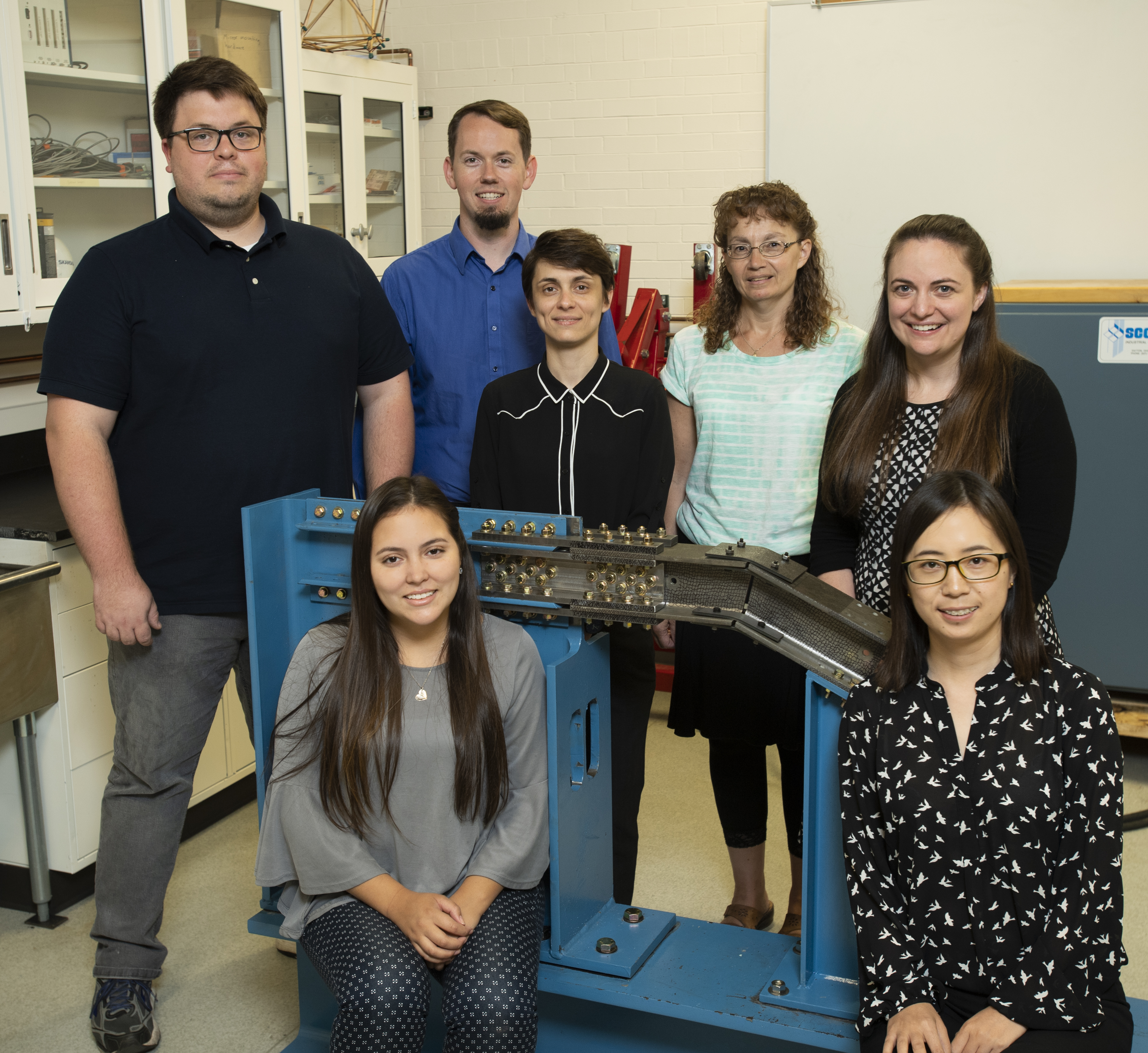 The Kinetic Structures Laboratory (KSL), directed by Dr. Ashley P. Thrall, is dedicated to investigating the behavior, design, and optimization of kinetic civil infrastructure utilizing analytical, numerical, and experimental approaches. Kinetic bridges, shelters, and buildings include modular systems, which are rapidly movable and deployable. Current and recent projects include designing rapidly deployable origami-inspired shelters, developing new approaches to rapidly erectable bridge systems, performing topology optimization on modular structures, and investigating prefabricated high-strength rebar systems with high-performance concrete for accelerated construction of nuclear concrete structures. Applications of this research include military operations, disaster relief, and accelerated construction of civil infrastructure.
Highlighted Project:
Novel Deployable Origami Shelters with Integrated Energy Planning and Management
The KSL designed, analyzed, and experimentally tested an origami-inspired shelter, including a full-scale demonstration. See feature website and more information in the Research section of this website.
News:
New graduate student Sara Cardona joins the lab. Welcome Sara!
Camila Gonzalez Flores and Claire Gasser join the lab as Undergraduate Researchers. Welcome Camila and Claire!
Alexis Tugilimana successfully defended his PhD. Congratulations Dr. Tugilimana!
Dr. Thrall awarded the Rev. Edmund P Joyce, CSC, Award for Excellence in Undergraduate Teaching.
Mirela Tumbeva awarded the Outstanding Graduate Student Teaching Award for Excellence in Teaching. Congratulations Mirela!
Dr. Thrall awarded the American Institute of Steel Construction Early Career Faculty Award.