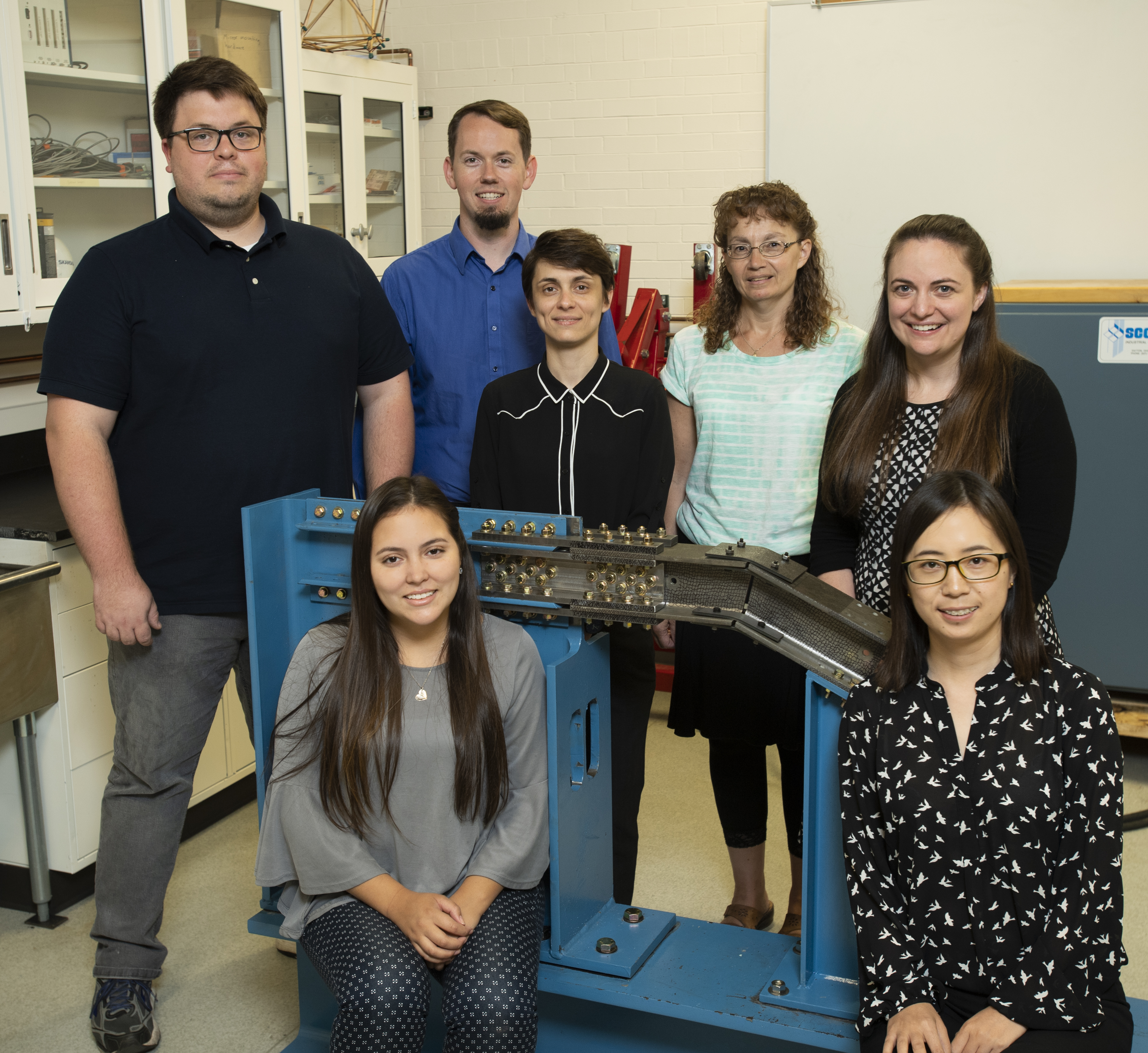 The Kinetic Structures Laboratory (KSL), directed by Dr. Ashley P. Thrall, is dedicated to investigating the behavior, design, and optimization of kinetic civil infrastructure utilizing analytical, numerical, and experimental approaches. Kinetic bridges, shelters, and buildings include modular systems, which are rapidly movable and deployable. Current and recent projects include designing rapidly deployable origami-inspired shelters, developing new approaches for rapidly erectable bridge systems, performing topology optimization on modular structures, and investigating prefabricated high-strength rebar systems with high-performance concrete for accelerated construction of nuclear concrete structures. Applications of this research include military operations, disaster relief, and accelerated construction of civil infrastructure.
Lab Feature:
Dr. Thrall is a 2019 All-Faculty Team Honoree:
Highlighted Project:
Novel Deployable Origami Shelters with Integrated Energy Planning and Management
The KSL designed, analyzed, and experimentally tested an origami-inspired shelter, including a full-scale demonstration. See feature website and more information in the Research section of this website.
News:
Three new undergraduate researchers join the Kinetic Structures Laboratory: Sam Hillenmeyer, Lauren Kane, and Caroline Long.
Camila Duarte joins the Kinetic Structures Laboratory as a graduate student! Welcome Camila!