Welcome to W3.DesigningExperiments.Com!
This is the accompanying website for Designing Experiments and Analyzing Data: A Model Comparison Perspective, written by Scott E. Maxwell and Harold D. Delaney.
<![if !vml]>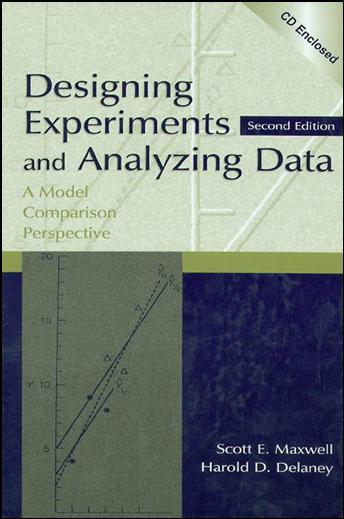 <![endif]>The main purpose of the website is to provide students and instructors with information on how the examples given in the book can be obtained with SAS syntax, SPSS point-and-click, and SPSS syntax.
Chapter Examples:
Hopefully you will find W3.DesigningExperiments.Com helpful. If you have any suggestions for improvements or notice any errors or omissions, please contact Ken Kelley or Joseph R. Rausch.
Last Updated 1/09/04