One of the oldest traditions at Notre Dame.
The Notre Dame Martial Arts Institute, or NDMAI, is one of the longest running student clubs on campus.
For over 30 years, we have been instructing and promoting students in Cooper-Ryu Veejitsu-te, emphasizing the unique techniques and applications of Vee Jitstu Ryu Jujitsu (a Japanese style of jujitsu) and Chung Do Kwan Tae Kwon Do. The combination of these two arts in Cooper Ryu allows students to develop skills in a traditional martial art, as well as learn crucial self-defense, and have a lot of fun!
Fall 2017 Practice Schedule
Mondays, 6:30pm - 8:30pm, 109 Rockne
Thursdays, 4:30pm - 6:30pm, 205 Rockne
Saturdays, 11:00am - 1:00pm, 205 Rockne
Saturday practices are not held on home-game weekends.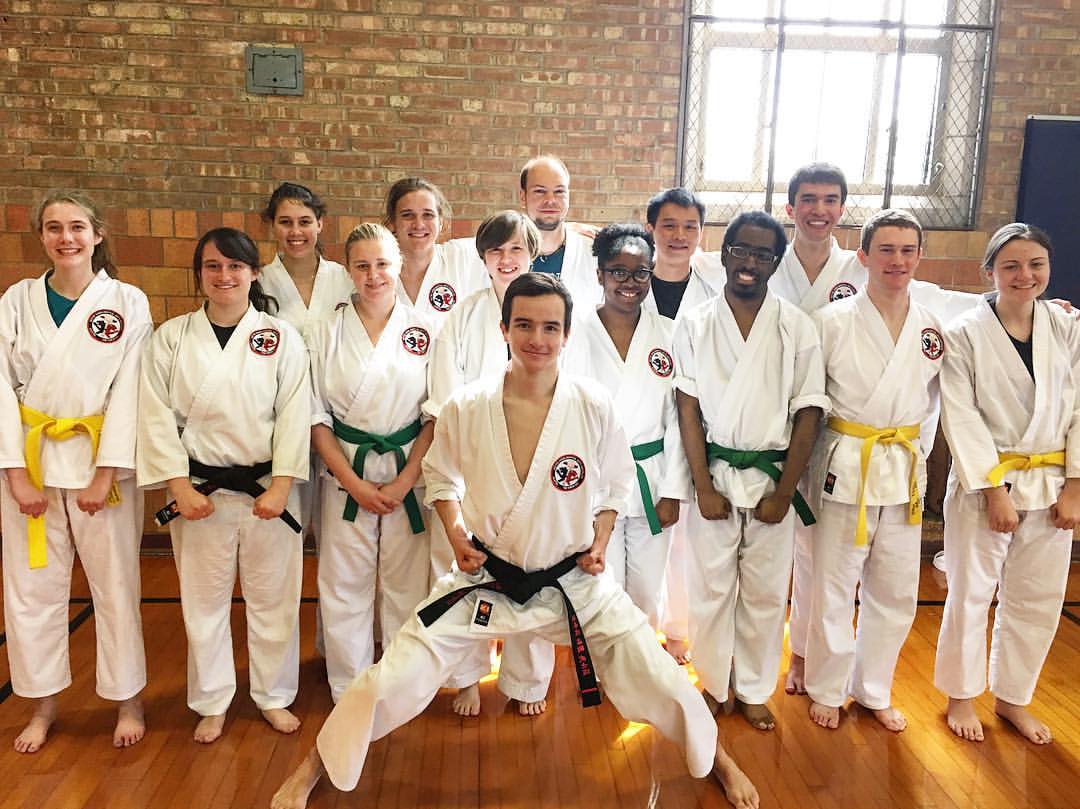 After Spring testing, 2017
Learn More
Please see our about page to learn more. Members can review kata videos on the kata page.