<![if !vml]>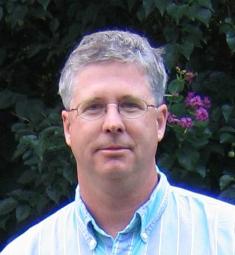 <![endif]>
Contact Information:
Department of Economics
University of Notre Dame du Lac
3111 Jenkins Nonovic Hall
Notre Dame, IN, 46556
Vmail: 574 631-7039
Fax: 574 631-4783
In 2007, I was named the Keough-Hesburgh Professor of Economics in the Department of Economics at the University of Notre Dame. Before coming to Notre Dame, I spent 28 years in the Atlantic Coast Conference having completed my undergraduate work at Wake Forest University in 1983, my Ph.D. in Economics from Duke University in 1987, and 20 years on the faculty in the Department of Economics at the University of Maryland. I am a Research Associate of the National Bureau of Economic Research. My principle research interests are in applied microeconomics and I have worked on topics in labor economics, the economics of education, public finance, industrial organization, and health economics. My colleague Jim Sullivan and I are the co-founders of the Wilson Sheehan Lab for Economic Opportunities (LEO), a research center devoted to reducing poverty and improving lives through evidence-based programs and.