RESEARCH INTERESTS
My research group (current and past members are listed in personnel web page) and I are currently investigating the following research topics:
- Developing innovative microanalytical techniques and/or novel methods for the identification of forensic signatures within post-detonation materials and natural nuclear materials for the purpose of accurate and rapid source attribution;

- Characterizing the chemical and isotopic nature of Earth's upper mantle through the investigation of alkaline complexes (carbonatites, alkali silica-undersaturated rocks) worldwide;

- Geochronological investigations of igneous rocks and biogenic materials.
Please check out recent paper by Corbett et al. (2020, Chemical Geology) that reports on shallow (low volume) sampling for in situ U-Pb dating of zircon using a multi-shot LA-ICP-MS approach with a Nu Instruments Attom HR-ICP-MS. Click on image below to view video demonstration that highlights this novel methodology.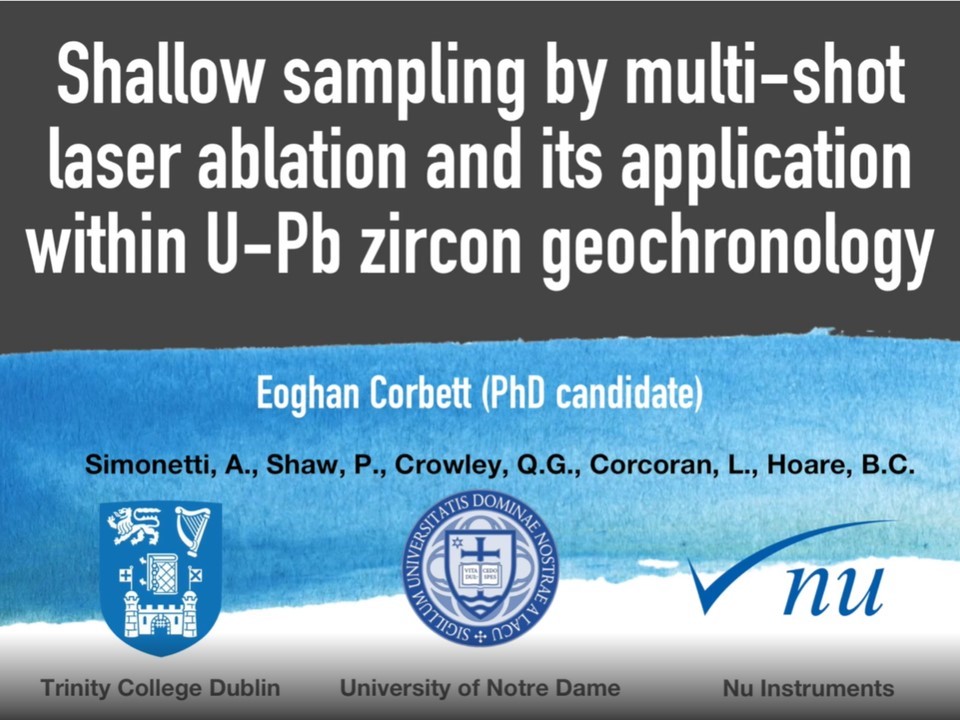 My research focuses on the use of state-of-the-art instrumentation housed within the NSF-funded MITERAC ICP-MS Facility, which includes: Two HR-ICP-MS instruments (Attom and Element2), one MC-ICP-MS (NuPlasmaII), and two laser ablation systems (ESI-NWR 193 Excimer and UP213 Nd:YAG). Our sample preparation areas feature two class-1000 clean room laboratories. Graduate students and faculty also have access to a multitude of other instrumentation here at Notre Dame, such as an ORBIS micro-XRF, Electron Microprobe, and Delta V Plus mass spectrometer for stable isotope analyses.