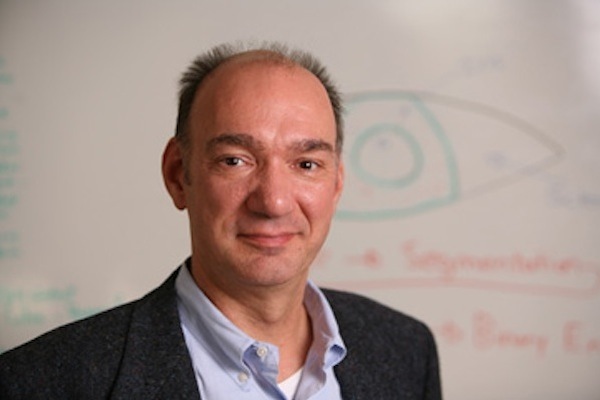 Kevin Bowyer is the Schubmehl-Prein Professor and Chair of the Department of Computer Science and Engineering at the University of Notre Dame.
Professor Bowyer's research interests range broadly across computer vision and pattern recognition, including biometrics, data mining and classifier ensembles. He is a Fellow of the IEEE, a Fellow of the IAPR, a Golden Core member of the IEEE Computer Society, and received an IEEE Computer Society Technical Achievement Award "for pioneering contributions to the science and engineering of biometrics". Professor Bowyer is also appointed as Honorary Professor in Biometric Technologies by the College of Engineering and Informatics, NUI Galway, Ireland. Professor Bowyer is Chair of the Research and Innovation Track at Biometrics 2016, and General Chair of Face and Gesture 2017. He is a member of the Editorial Board for IEEE Access, which received a 2015 PROSE award for Best New Journal in Science, Technology and Medicine, and is a past EIC of the IEEE Transactions on Pattern Analysis and Machine Intelligence and the IEEE Biometrics Compendium.
Google Scholar profile.

Is that face image original or photoshopped?

Survey: biometric ID of twins. Face recognition of twins. Iris similarity in twins.

Handbook of Iris Recognition: Daugman Foreword to 1st Ed, Wayman Afterword to 2nd Ed.