Welcome! In this page you will find an overview of our research activities. With the help of internal and external collaborations we have established a successful multidisciplinary research program in nanostructure architectures and energy conversion processes. We welcome participation of new undergraduate and graduate students who wish to undertake their research in Physical Chemistry and Chemical Engineering.


NEW Visit KAMATLAB webpage for recent updates.
2012


Follow us on Facebook
Read our 2012 Group Reseach Activities
Slide show presentations of our research papers
Congratulations.

Matt Becker for successful completion of his PhD thesis and defense (Dec 5, 2011)
Kevin Tvrdy, David Baker and

Cliffton Harris

for successful completion of their Ph. D. Thesis Defense (March 2011)

Douglas Pernik, Slatt Fellowship for undergraduate research (2010-2011)
Yanghai Yu
Successful completion of his Ph. D. Thesis (July 2010)
Ian Lightcap,
Winner of 2009-10 Notre Dame Graduate Student Research Symposium (Science Div, Jan 22, 20
10).

Blake Farrow,
Douglas T Wright Award for Outstanding co-op work, Univ. Waterloo (Nov. 2009)

Brian Seger, Successful completion of his Ph. D. Thesis (June 2009)

Kevin Tvrdy,

Summer Fellowship Award, College of Science, U. Notre Dame.

Patrick Brown, William R. Wischerath Outstanding Chemistry Major Award. Also received Outstanding Physics Major
award

.

Blake Farrow, Runner up, Video contest, "What is Nano" sponsored by ACS (March 2009)

Patrick Brown, Co-winner Student Presentation, 2009 AAAS Meeting, Chicago (March 2009)
David Baker

, Winner of 2008 Notre Dame Graduate Student poster presentation contest.
Winner of Graduate Student Poster Presentation,
2009 National Conf.,
American Indian Sci. & Eng. Soc. (AISES)

Tom Hauch (John Adams High School Senior), Winner 2008 Indiana Talent Search
2008 Siemens Westinghouse semifinalist.

Jin Ho Bang Recepient of 2008 Piper Award for outstanding research in inorganic chemistry,
The Chemistry Department of UIUC.

Patrick Brown for receiving 2008 Norbert Wiech award. This Award is given annually by the
Department of Chemistry and Biochemistry to recognize outstanding achievements of a junior.

Recent Research Highlights
-Sun-Believable Solar Paint2- ACS Nano.. Watch slide show
-Role of water oxidation Catalyst, IrO2- JPCLett. .. Watch slide show
- Porphyrin-Silver Nanoparticle Interactions JPC-C Watch slide show

-Energy gap dependence of e-transfer in CdSe quantum dots- PNAS 2011
-Tracking CdSe QD deposition on TiO2 –JPC C ..Watch slide show
-Graphene for energy conversion-JPC Lett Perspective Watch Video
Delicious Donut Solar Cell –in house video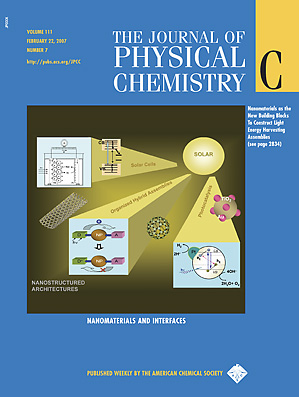 Download a Popular Presentation on
Solar Energy -Beyond the Hype (11MB)