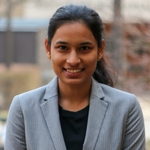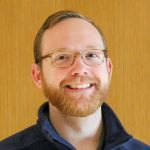 Third-year gradute student Preethi Mathew (left) and fourth-year graduate student Jeff DuBose (right) have won fellowships from ND Energy.

Preethi has been awarded The Patrick and Jana Eilers Graduate Student Fellowship for her project entitled "Understanding the Effect of Crystallinity on Perovskite Stability". Read about the award here.

Jeff has been awarded The Forgash Graduate Fellowship for Solar Energy Research for his project entitled "Revealing the Role of Ionic Liquids in Stabilizing Perovskite Solar Cells". Read about the award here.