The Kamat Group
Undergraduate Students
Christina Kappil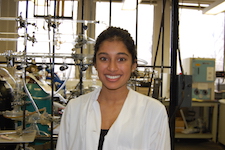 Christina Kappil is a chemical engineering student in the class of 2017. Her hometown is in Crystal Lake, IL , which is a suburb of Chicago. For fun she likes baking, kayaking, hiking, reading, and cats. Her current project in the Kamat lab involves using carbon cloth to detect chemical warfare agents.
Peter Chiang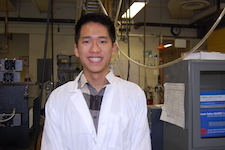 Peter Chiang is a sophomore Chemical Engineering major from New Jersey. His research interests mainly lie within the energy field and global development. He is currently working under Dr. Kamat studying ways to convert and reduce carbon dioxide through photocatalysis. Beyond his research, he participates in other ventures such as ProMazo, a non-profit aimed at providing career development options to students. In his free time, he enjoys intramural sports such as racquetball and soccer. He plans on continuing his research path after his graduation in 2018.
Isaac Wappes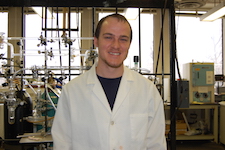 Isaac is currently a junior at ND from Fort Wayne, IN. He is a chemistry major with minors in theology and energy studies. During his free time, he does cross country and coach track. His current research in the Kamat lab focuses on cesium lead halide perovskites.
Margaret Tucker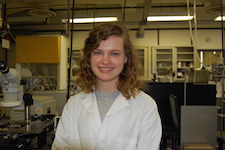 Meg is a sophomore from Raleigh, North Carolina. She is majoring in Civil Engineering and minoring in Anthropology at the University of Notre Dame. She enjoys travel and studying Spanish and Architecture in her free time. She is interested in studying energy and sustainable architecture and in the Kamat lab she is currently studying quantum dot rainbow solar cells.
Alexander Robinson